Hornix has professional optical and mechanical design capabilities, we can provide the corresponding optical simulation according to the customer's demand for laser light type, , then use the super finishing equipment to make the mold. Using the high stability injection machine to make plastic injection molding and module assembly, provide customers a complete total solution service.
At the beginning of product development, Hornix had many years of experience in ultra-precision machining, optics and molding, it can greatly reduce the problems after design and molding, and improve product yield.
Develop the design with customers in the early stage, reducing the product failure rate and improving mass production.
Technical Ability Introduction
Precision plastic mold
Mold structure and mold flow analysis
LC Liquid Crystal Glass Film Insert Injection Technology
Optical level Simulation Analysis
Professional services, precision optical grade mold opening and design, optical analysis, etc.
Nonlinear Ultra-precision Processing & Mold
Own extensive experience in mold making and design capabilities.
Confirms mold structure design by Mold flow analysis
Mold opening technology improves stability.
The soft tooling mold can be maked in a two-week schedule, provide customers with a quick sample service.
Professional Optical Simulation Analysis
Optical grade LENS requirements, providing professional optical simulation analysis and cross-checking with practice to verify product functionality. Darkroom Laboratory Verification Product Light Type.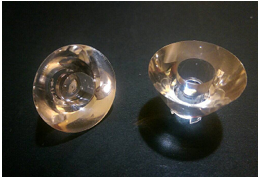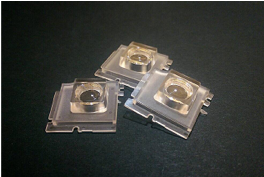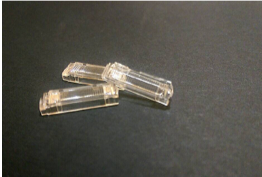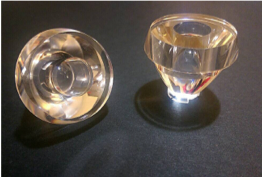 Flash Application Smartphone & Tablet
Dual color temperature flash development – 3D Legned
LED Dual color temperature flash development
illuminance Distribution
Professional Optical Simulation Analysis
Light laser has high collimation and the lens light threshold is upgrade. The development of lens technology has greatly improved product development efficiency and product practical functionality.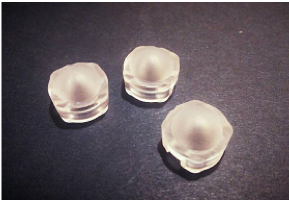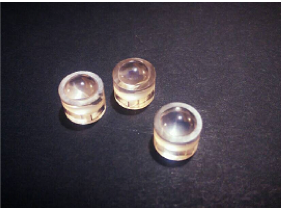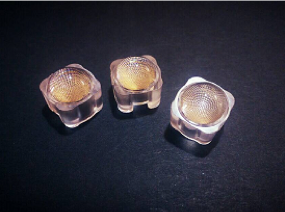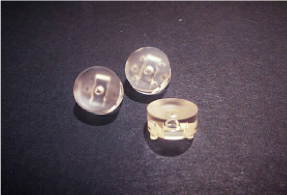 For special product requirements, we have developed an optical two-shot solution.
Combining two different physical properties of plastic on a single product
Fully compliant with high efficiency and high capacity requirements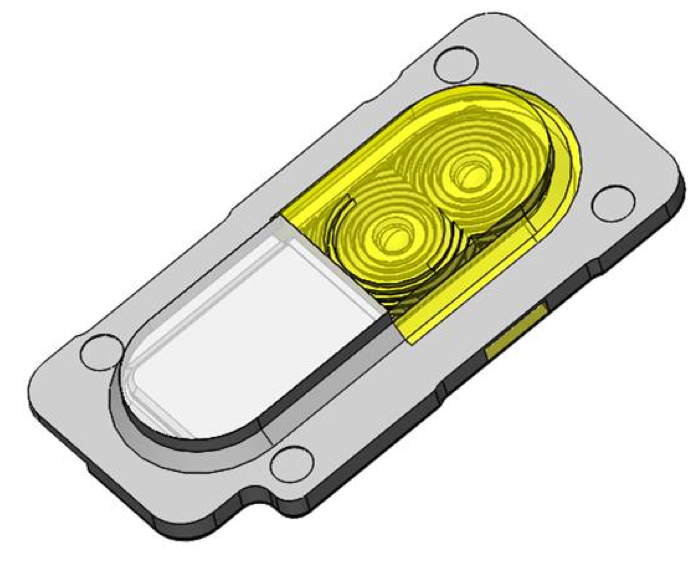 Plastic materials can be used from general grade to optical grade(PMMA/PC/Silicone)

 Silicone have High heat and no aging, maintain optical properties, can be applied to double shots
Insert Molding & Design Development
Glass Insert molding (thickness 0.11mm only)

LED Wire bracket Insert molding

Nonlinear Ultra-precision Machining Technology
For kinds of Fresnel, convex and concave surfaces, nanostructures and ultra-hard materials processing can meet the requirements of optical mirrors.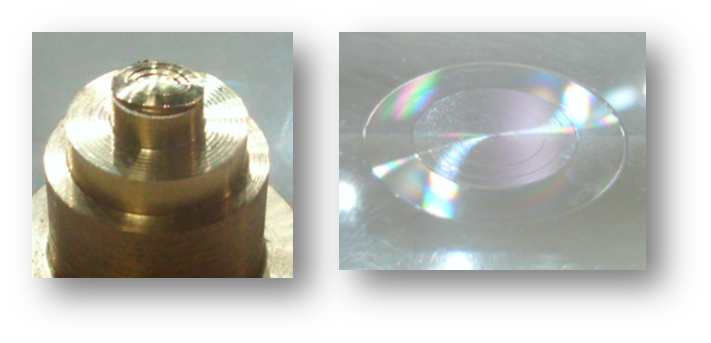 Tiny dimensional accuracy X/Y/Z : 0.1 μm

Large workpiece machining X/Y/Z : 30 cm / 30 cm / 10 cm

Minimum angular accuracy of 0.01 degrees

Repeat positioning accuracy X/Y/Z : ±0.5 μm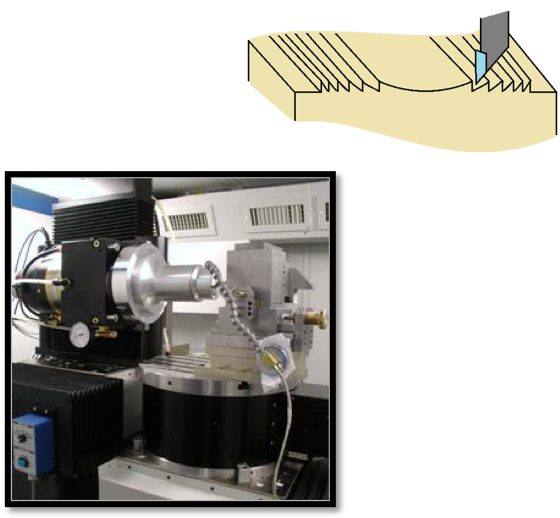 General Mold Processing / Ultra-precision Machining
General machining using point data for tool path control:
R Angle>R0.02mm
The surface needs to be polished after processing, and the polished back type cannot be predicted.
Face type compensation needs to re-enter point information
The equipment is cheap and the threshold is low.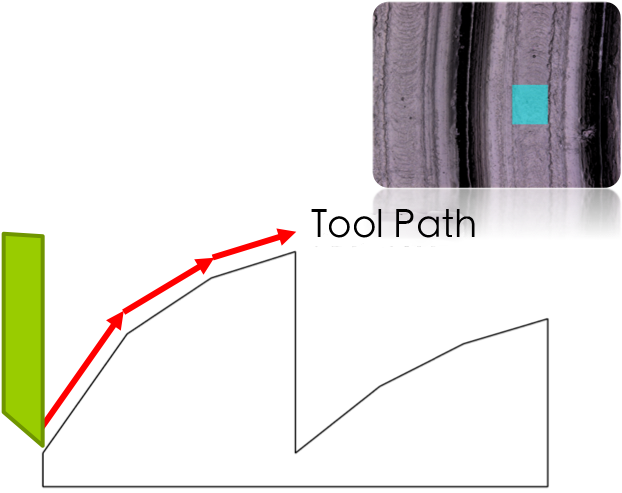 Ultra-precision machining uses equations for tool path control:
R Angle<R0.015mm
Better surface roughness Ra<0.02 um
Surface accuracy is easy to control < 0.1um
Face type can be compensated directly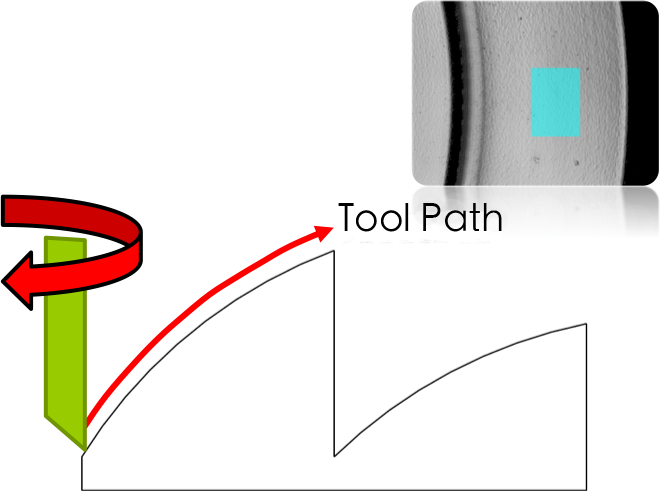 Nonlinear Ultra-precision Machining Technology
Assist customers create 2D&3D surfaces and complex machining surfaces, supplemented by flow path analysis and CAM simulation analysis to significantly improve the feasibility and integrity of the process.
Committed to customer service, process integration provides customers with more speed and higher efficiency solutions, which can provide customers with more and better choices in both the embedded process and the coating process. Total Solutions enables customers to demonstrate the best performance in product development.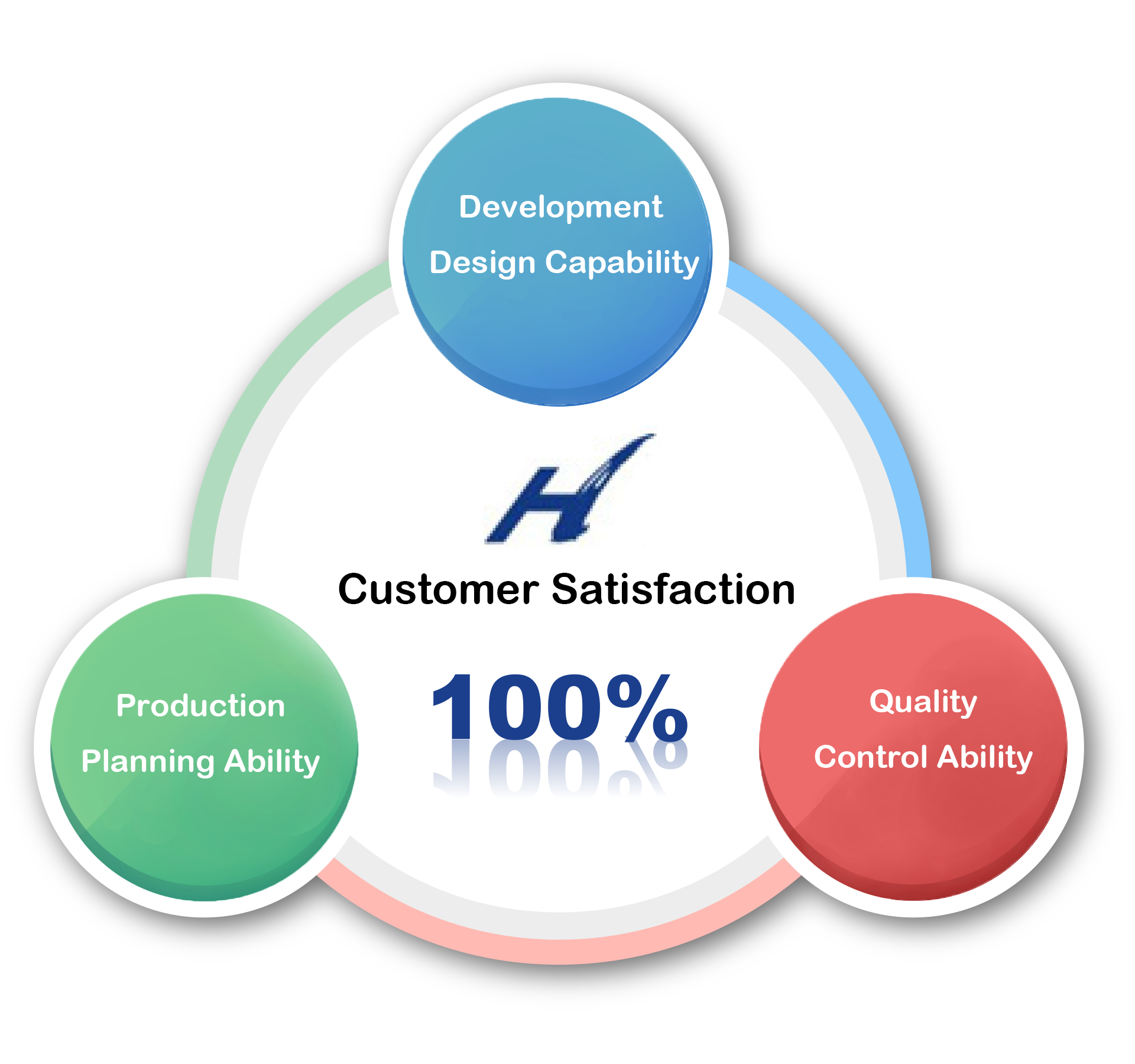 Provide customer service and
professional integrity of manufacturing quality
As a supplier of electronic components for major international brands, we have always been "developing technology, quality first, rapid mass production" as the core value. Ours goal is to create the best tacit understanding in the electronic components industry together with internationally renowned manufacturers, becoming the best supplier. Our professionalism and constant innovation will be your best choice.